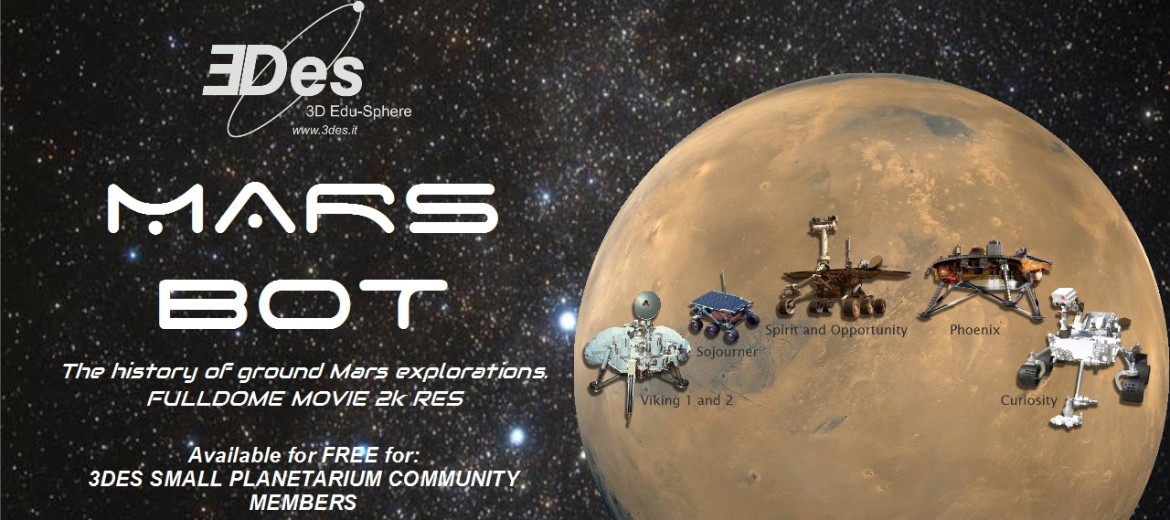 1 maggio 2018
by: info@3des.it
note: 0 Comments
 Mars Bot: fulldome movie for planetariums about the ground exploration of Mars from Viking to Exomars and next….
Available in 2K res, free, for all 3Des Small Planetarium Community members.
LONG: 20 min  Format: MP4  RES: 2048×2048  FPS: 30  Orientation: Unidirectional.
The movie is available with a small fee (70$) for production costs. It's totaly free for all 3DES small planetarium community (for info please email us).
Some 2K sample
All our production: